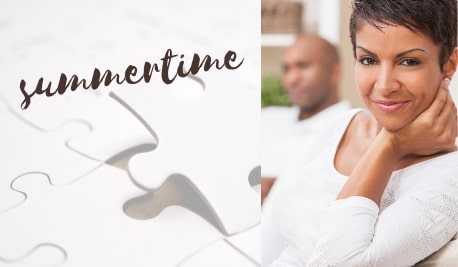 In our family, we have certain ideals. I attribute many of them to my husband. He has always lived by 3. I work hard, therefore, I play hard. Birthdays can be celebrated for as long as you like, which in his case, the entire month of February..and thirdly, Rome wasn't built in a day. For him, that means don't work yourself up about things that you can not immediately fix. I am very much the opposite. I'm the planner in our household. My birthday, I could celebrate for the day, but he doesn't let me. I also tend to worry about a great many things. Who knew women worry more than men? Go figure.

That gets me to this current pandemic that we're still living through with our families and significant others. He and I laugh every day at ourselves. How different we are and how we haven't killed each other yet. We've been making bets on which one of our friends comes out of this quarantine divorced.

All in good fun. He hates being in the house at this point. After all, it is golf season. He knows exactly how long he has been in the house because that's how long he has to had to go without it. I, on the other hand, have been able to complete a puzzle sent by a good friend who lives in Chicago, finish crossword books that I've had for years, and relieve stress with the help of my "adult" coloring book. Let's just say I didn't color this much as a child, and I'm from Easton PA, the birthplace of Crayola crayons.

I also have projects. My new website will be finished shortly. Of that, I am extremely proud. I read an article the other day that said it was okay to be home and not be productive. I disagree. I get up every day and try to start on something. Today, I'm going to learn how to pickle some jalapenos. I grew them myself, in my little garden I started in March. My husband, however, is complaining about running out of shows to watch on Netflix. We'll be okay though. I know you will be too.