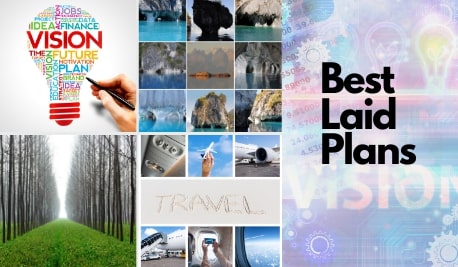 A few years ago, a good friend and colleague of mine suggested we start to create vision boards at the beginning of the year. It would keep us focused on things we want to improve with our business and ourselves. Not that I haven't heard of the benefits of one in the past, but doing it with someone else was extra motivation.

This year, I added a perfect planner to our new tradition. One was to give me inspiration for my goals, and the other was to help me achieve them. I also committed to doing at least one important task every day. I write it on a piece of paper and place it on my desk as a reminder. Everything was going along swimmingly, until March. I was tackling my goals and getting some headway. And just like that, COVID put a kabash on my plans. My biggest client was having an event that month, which inevitably got canceled. I was devastated to say the least. Now, as things start to feel a little normal, I've been slowly getting back to work. I'm doing boxed lunches, meals for families, and meals for one. People still need to eat right?

My corporate clients are feeding smaller groups or donating meals. Our baskets have even become a great addition to social distancing for two. While completing my one important task a day, I came across an interesting discovery. I was a member of a women's group in 2017. The group leader had us write a letter of encouragement to ourselves to be mailed later. I found mine as I was decluttering a box. I'm paraphrasing, but it told me that "Everything can not always go as planned. There will be hiccups. It's not a failure, but can be a learning experience. Treat it as such." I don't know who that person was in 2017, but I'm glad she showed up today as a reminder.