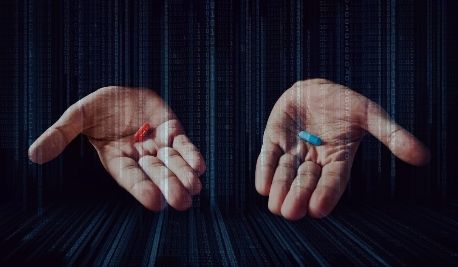 I woke up this morning feeling refreshed. I knew that I had a great night's sleep, but I look at my Fitbit to see my numbers as confirmation. I usually take a few minutes of silent contemplation before I jump out the bed, so I did that as well.

I don't often turn on the television first thing. I like to start my day without any bad news. Today, however, I felt like I could handle anything, so I was ready. After a few minutes of the local news, I started to feel like Bill Murray in Groundhog Day. Wasn't this the same thing I heard yesterday? And the day before? This got me to thinking of all the movies that could describe our current situation. After all, some of this stuff doesn't feel like reality. Maybe we had swallowed the wrong colored pill from The Matrix, and we are currently existing in an alternate universe. Maybe this is an ultimate Purge with all the masks, riots, and lawlessness, with people locked away in their homes. I even thought of old movies like Invasion of the Body Snatchers because people are acting stranger than usual. What superhero can help us now? This has been, for many people, some of the worst times of their lives.

There is a lot of uncertainty, confusion, and fear. I was having a conversation with my son about how no one would look back on this time and reminisce. They would only remember. He corrected me and said, "we are learning things about ourselves that will help many plan better in the future. They could look back and appreciate it."Many folks are re-establishing relationships, spending more time with family..without killing each other, and focusing on that business idea they neglected.

I realized he is right. There is always a silver lining, even in the darkest days. Then my brain went to Annie and the "the sun will come out tomorrow." I've concluded that a good night's rest can be a little too thought-provoking for me.