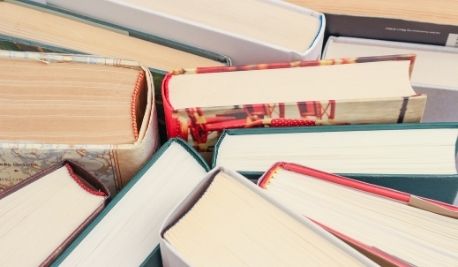 I use to read for pleasure, all the time. I would get a book at an actual bookstore on Friday and would not put it down until I finished it on Sunday. I would borrow books from friends and family and could give them back in a few days.

Once, I went to Jamaica and did not get into the ocean until after I finished the book that I started on the plane. I would get books for my birthday, for summer reading, or Christmas to read over the break.

Unintentionally, after I started Feast in a Basket, all my reading became business related. I mostly read about successful business people or add to my collection of cookbooks. It honestly took everything we've been through this year to open my eyes to what's important.

So with our Feast in a Basket anniversary approaching later this month, I'm taking a few days to get back to one of my favorite things. My book pile is ready. If it's not a murder mystery, if someone is not being arrested for a crime that they didn't commit, or some Bourne or Bond type isn't saving the world, I'm not interested.

Just the thought of sitting down with something mindless has me all giddy. I know I have a million options for how to read these days, but I went old school and found a local bookstore to buy my books. I'm trying to be conscious of where I spend my money. My small contribution to keep small businesses open and keep my community employed. I am ready, now what should I read first?